The Golden Keys to the Kingdom
Because some of my readers have been hit hard with the economics I have put together an incredible healing package for almost no cost.
THE GOLDEN KEYS TO THE KINGDOM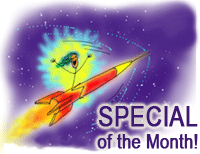 Every year a healer from Poland , Sofia Lipska, comes to my area and does this real unusual kind of healing technique.
It involves releasing trauma from the bones in the cells of your body where it has been trapped. This woman barely touches you and the trauma starts to come out and Lord Almighty, yeow!  Sometimes it can be very painful.  However, because people report feeling a  huge trauma release and powerful healing experience there is a long list of people waiting for her services.
Well one of my friends went to see her and said, "Rebecca, she almost beat me half to death but afterwords I had a profound spiritual experience."  Well Gee, that didn't sound like any fun to me I decided to stay far away from Sofia and her healing techniques.
However…this year Spirit said to me, "Rebecca, you need to go, it's your time for this unique healing experience".
Then, I remembered that my friend usually] exaggerates a huge amount about everything so perhaps she was exaggerating about this healer as well.
So, I made my appointment.Two nights before I went to the appointment I dreamed about this healer and sure enough when I got there she looked just like she did in my dream!
I almost bolted out the door when I saw the treatment room where we were to have our session. There was NO furniture…just wall to wall mattress and cushions!
OMG! I thought, is she going to beat me so bad that I can't even sit on a chair? Or will this be so painful that I need to lie down the whole time? My heart began to race and I felt a little light-headed…
The healer, Sophia asked me if I was open to this kind of healing to which I Quickly replied, "Well, actually I'm not open to being beaten half to death… but I am open to releasing trauma." Before the appointment, I had intended that I would release, but I would do it thru joy and laughter.
Sure enough, when the healer put her hands on me it tickled all over- I laughed and laughed and laughed and laughed like a crazy wild woman!!! 🙄  What fun… sure  some of the places were a bit painful but the harder I laughed the quicker it left me.
At the end of the session I had a profound revelation. I saw a vision of a place of golden light where ordinary humans could tap in, plug-in, to any kind of information they desired and it would be downloaded right into their brain cells.  At the moment of that revelation I became plugged in.
The next morning in my meditation I was given a process to teach this to others so they can have the benefits too.
Spirit knows that I'm a teacher and the BIGGEST BLABBERMOUTH on the planet — I could no longer keep quiet about this than water can resist running downhill.
Oh yes, it's only been a week since I got this revelation and here's just a few benefits I've harvested.
#1 I was given a way to teach this to YOU, that requires no spirituality whatsoever
#2 I was shown a way anyone can use the technique at night (with no effort at all)
#3 I was shown how to connect with an awesome BUSINESS mentor who WANTS to help me with all his heart and believe me this guy is a master.
#4 I attracted a method to increase my income by several thousand dollars in just one week's time.
#5 I discovered even greater ways to use the power of "Thought and Intention" to jump start a sideline business I had that was pretty much WALLOWING IN THE DUST.
#6 I was shown an excellent, beneficial solution to a complex moral issue instantly!
The great thing is, once you turn on this process you barely have to request it and bingo, there it is.
As far as I know — this is a completely original process
I know that spirit often gives the same Revelation to different messengers in very as part of the world in order to bring light to many.
I do not know in this case. I sure hope so… I only know how beneficial this process has been for me.
I only know that I now have a tool that makes me feel like the "Darling of the Universe."
There is a fee for this audio program for spirit has taught me long ago that "true seekers" and those who will actually implement the process already know about the "exchange of energy" fairness principle.
I paid Sofia Lipska $150 for my session and it was worth every cent and more.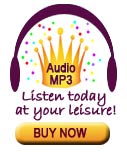 You can get the benefit of my PROFOUND revelation due to that session for a whole lot less.
$77 for this class.
*Only 23.10 with Black Fri coupon!
It is truly like giving you the "KEYS TO THE KINGDOM."
A process where you can easily and effortlessly gain ideas, inspiration, information, guidance, wisdom, on any topic you desire. This process has already proven absolutely priceless to me. Yes, over the top, never be alone, tuned in, tapped in, turned on, and valuable beyond limits to me.
  The GREAT thing is that I can teach you this and have you DOING it an hour.
We will practice it; you will be good at it and comfortable with it. You will have the full class audio to do whenever you want to.
Once you get 'Opened up' you can access this Golden place quickly.
There is a way that humans can access any and all information in the cosmos.
There is some information that your energy banks are not ready to hold yet- like a lock and key fit — receptor style –
The info that you need however and that you are ready or almost ready for, is in the air and can be easily harvested by any one who does the process of harvesting.
Just like a farmer harvest his crop. Whether he is a seasoned farmer are just starting out, he will harvest crops if he has the right equipment, the drive and the know how.
Now, if the farmer is new to "crop harvesting" — he might have a seasoned veteran help him the first few times.
After that, the farmer has the confidence the know-how, the equipment, and the drive, and can expect to get better and faster at harvesting with experience.
Okay Rebecca all this talk of farmers and crops has me confused. What is this have to do with me harvesting what I need to get what I want out of life?
Because, I was shown a process after my profound healing experience that will take you further than you could ever imagine.
It's a simple process but it does have several steps to it which will need to be taught to you.
With learning any new thing, a seasoned teacher can make it really easy.
Investment is $77 for this audio program and it is so worth it!
*Only 23.10 with Black Fri coupon!
Bonus Item: I am also including a terrific fun filled audio download class that you will just LOVE.
"Blonde Proof Manifesting and How to ask a Dead Person for Help" (I would charge $77 just for this if I was teaching it right now)
This Bonus Class will  greatly help to Accelerate your Psychic Intuition!
So here is what you get…
#1 "Keys to the Kingdom" teleclass           = $77 value
#2 Bonus class: Blonde Proof Manifesting
and How to ask a Dead Person for help". = $77 value
                                     $154 value total
*Only 23.10 with Black Fri coupon!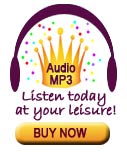 Class Information:
Audio program- Uh Huh, YES! you could be listening within moments!
---
Testimonials from Past Attendees For this Class
Hi Rebecca,
I really appreciated being able to listen to the Golden Keys class today–it really helped to clarify the process for me. Thank you very much!
During the meditation on Wednesday, I had asked for some business information and the next day, I got an email invitation to a free workshop for small business owners that was on the very subject that I asked about.
I enjoy your presentation style. I feel the vibrations of inclusiveness and joy when I tune in to your classes.
Karen A.
Natural Vision Improvement
Emotional Freedom Techniques
~*~
Wow Rebecca, this just gets better and better…early this morning at 3 a.m. my pooch woke me up to be let out to pee.  I couldn't go back to sleep so I started the "Keys" exercise–had just barely gotten the Golden Pyramid over me before I rose effortlessly right into the middle of the Golden Cloud.
I started talking to Mother Azna; told her how lonely and alone I've always felt and immediately the softest, warmest arms enfolded me…I was cradled and held like never before, so comforted and relaxed.  I fell back to sleep and slept the deepest, most wonderfully refreshing sleep I can remember.
Thank you, again, for this magical exercise.
With Deepest Love and Gratitude, Jani B.
~*~
Hi Rebecca,
Thank you for being so authentic and for talking in your own voice and for being different!!!  You have inspired me to be the same.
I took your golden keys healing class and wow.  The first day after the meditation I was so overcome w/ ideas, inspiration energy etc. that I was obnoxious!!!  I had to ask to turn it off.  But I captured most everything on paper thank goodness.
The ideas for my business have been great.  But I have uncovered so much more.  My authentic self, a new guide and a more direct connection w/ Azna.  A realization of what lesson (I really don't like that word but it's the best I can do right now) I have been bumping up against and what to do about it.  That's why I have the new guide.
Revelations and insights are coming to me also.  But the best really just happened.  I was poking around your web site this morning.  I am going to rewrite mine in my authentic voice and I like reading yours because you make me chuckle because you are so real.  I came across your reference to P'taah and went there of course.  The first transcript I read completely mirrors all of the "insights" that had been delivered to me.  Reinforced all that I have decided to share w/people and create my business around.
Thank you and congratulations on all of your successes.
Becky Kimes
~*~
More info on the 'Lipska method'
Sofia 's method is called "Lipska Method". The technique is her own and she is an intuitive who senses what needs to be addressed so the person can move on to a sort of lightness, but mostly receive a self understanding and awareness of potential growth.
The body is like a sponge it absorbs words, makes them important, and hangs on to negative responses that we hear from others. Or what we perceive to be verbal attacks. Plus the physical traumas in life tend to remain very important like a badge of honor. Time to remove all grief, pain, abuse, addictions.
Sofia was born in Poland , and makes her home in Montreal. However her time is spent traveling the world. She is never home more than a month stretch.
Her usual stops are Bali, Myorka Spain, Tokyo, Sweden, New York, Texas, India and Hawaii.
Sofia usually comes to Texas in the spring. My friend Sondra at www.wholelifewellnesscenter.com handles her appointments for her.
Comments
comments